A Tale of Ice and Flood Water
Yesterday was the Ice Ball, the annual fundraiser for Big Brothers/Big Sisters of Central Texas.  I can honestly say this was the first time I ever attended a ball during a hurricane.
Fortunately, Hurricane Harvey only brought rain to Austin and the event didn't have to be cancelled.  The committee chair started the ceremony off with a moment of silence to pray for the people affected in Costal Texas and Houston.  For more information about helping flood victims click here:  Red Cross – Hurricane Harvey
Buckets of rain couldn't hold me back.  Not only it Big Brother/Big Sisters a program I've supported throughout the years, but the Ice Ball in particular holds a special kind of nostalgia because it was the first event where I had to buy a new dress after losing all the weight.  That was five years ago.
During that first ball I was on competition prep, so it was really tough being surrounded by all this great smelling food, none of which I was supposed to eat.  (I did a little.)  But then I blogged about it, tagged it with a smartass lead in along the lines of "if you're my trainer don't read this" (because my trainer, Daniel said he went off Facebook) but then he miraculous rejoined the social network just in time to see my post.  You can read about it here.  Trouble Over the Ice Ball Cometh
One of the best parts about going to the Ice Ball every year is that I get to see Gayle Stallings, the best auctioneer in Texas.  I met her when I chaired the fundraiser for my daughter's nursery school.  She was a little fireball with red hair to match and I learned a lot from her about raising money for good causes.
She was one of the first people who encouraged me to turn my blog into a book.  Over the years she's seen me deal with my mom's cancer and I saw her deal with it in her own family, but no matter what battle we're facing, we always flex our muscles to fight the good fight.
My husband's friend Dave own a company, US Micro Products, and he always sponsors a table.  His partner Lucrecia, was asked to speak at TED Talks.  I'm going to interview her for my blog, because I think her story of overcoming childhood sexual abuse will resonate with a lot of people.  She's a pretty remarkable woman.
The most remarkable people at the event though, were the mentors ("Big") and the students ("Little") they worked with.  Hearing their stories in the video brought me to tears.  One girl was bullied and almost suicidal until her mom entered her in the Big Brothers Big Sisters program.  Sometimes just having an outside adult to speak to helps.  By the end of the program the girl graduated high school with tons of awards from the wrestling teams and even more scholarships to get her biomedical engineering degree.  It just made me want to volunteer.  (Click here to learn more about Big Brother Big Sisters programs).
We had fun bidding on different prizes and thoroughly enjoyed the food, especially since I'm not on competition prep this time around.
It was also great just being able to dance with my husband.
If you are interested in finding out more about Big Brothers Big Sisters please click here: BBBS Programs
Lisa 🙂
Back to School – Back to YOU!  Train with me:
If you are interested in signing up for my online personal training programs, click here to order now: SLI Method.
Local to Austin/Round Rock/Pflugerville and want to train with me in person on Saturdays?  Email me at sheslosingit.net@gmail.com.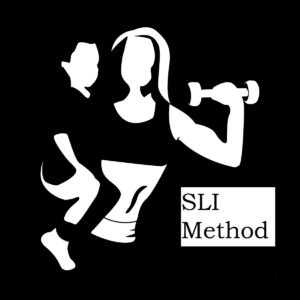 Lisa Traugott is a Mom's Choice Award winning writer, fitness blogger, wife and mom of two….and Original Cast Member of AMERICAN GRIT, starring John Cena, on FOX!!!