SLI Method 31 Day Challenge
Numerous readers have requested that we do another challenge, so here is the free SLI Method 31 Day Challenge!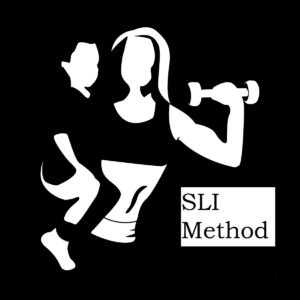 Have fun with it and feel free to take pictures along the way.  If you miss a day, that's ok, just keep going.  Every time you post a picture on FB, IG or Twitter, please tag me in your post along with the hashtags #SLIMethod and #ShesLosingIt for a chance to win a She's Losing It T-shirt!  A random winner will be selected at the end of the month.
Find me:
Facebook – @sheslosingitnet
Instagram – @lisatraugott
Twitter – @sheslosingitcom
SLI Method 31 Day Challenge
Write your fitness goals, then take a 20 minute walk.  Continue walking throughout the week.
Clean your pantry of all junk food
Start a food journal
Switch to old fashioned oat meal and egg whites for breakfast
Do 10 crunches, 10 squats, 10 push-ups.  Continue this throughout the week.
Add ½ cup green leafy vegetables to your dinner
Drink 8 glasses of water
Review your food journal.  What did you notice?
Take a 30 minute walk.  Continue walking throughout the week.
Switch from regular sugar to Stevia
Eat some egg whites before you go to bed
Do 20 crunches, 20 squats, 20 push-ups.  Continue this throughout the week.
If you drink regular soda switch to diet soda.
Look at your plate like it's a bikini.  The bottom half should be filled with vegetables.  The bikini top should be one side of protein (chicken, fish or eggs) and the other side with complex carbohydrates (brown rice, quinoa or sweet potato.)
Check back in with the goals you wrote on the 1st.  Are you on track to meet them?  If not, no excuses!  Get back on track.  You do not have permission to give up on yourself.  If you are meeting or exceeding your goals, raise the bar.  Challenge yourself to really knock your socks off.
Take a 30 minute interval walk.  Start by walking to a fixed spot, like a STOP sign or light post, then run to the next one.  Repeat for the full 30 minutes.  Continue interval walking throughout the week.
Do something peaceful.  Try meditation or a yoga class.
Go nutty with whole roasted almonds
Do 30 crunches, 30 squats, 30 push-ups.  Continue this throughout the week.
Sleep!  Get 7-8 hours of it.
Write a thank you letter to someone.  Live in gratitude.
Do something fun!
Switch from butter or margarine to zero calorie butter spray
Jog for 30 minutes.  If this is too hard, continue with the interval walking.  If this is too easy, pick up your pace.  Continue jogging throughout the week.
Practice good posture.  Stand in front of a mirror like Wonder Woman and feel your inner power.
Do 40 crunches, 40 squats, 40 push-ups.  Continue this throughout the week.
Help someone today.  It can be big or small.  Expect nothing in return.
Laugh.  Watch a funny movie, go to a comedy club or tell some good jokes.
Prep your meals for the next week so you have healthy food ready to go
Write your fitness goals for next month
Congratulations!  You finished the challenge because you're awesome!  Check in with the goals you wrote at the beginning.  How did you do?
This is a challenge, but remember that only you know your body.  Check with a doctor first before trying this or any health program.  Listen to your body and go at a pace that works for you.
If you are looking for a more in-depth program, check out my SLI Method Program.  For a one-time investment of $79 you get exclusive access to:
Meal Plan with Grocery Shopping List
24 complete workouts (no gym required!)
Instructional and Motivational Videos
Private Facebook Group for Q&A with me
Exercise Video Library
Want something more hardcore with strength training and a customized meal plan?  For $125/mo. I provide online training.  Email me at sheslosingit.net@gmail.com for more info.
Are you local to Austin, Texas and looking for a personal trainer in a private training facility?  Mention my blog and you will get the special discount rate of $279 for 5 private sessions.  (Women only, please).  Only accepting a limited number of clients right now!  Email me at sheslosingit.net@gmail.com for more info.
Be healthy!
Lisa 🙂
Lisa Traugott is a Mom's Choice Award winning writer, fitness blogger, wife and mom of two….and Original Cast Member of AMERICAN GRIT, starring John Cena, on FOX!!!
ShesLosingIt.com (c) 2012-2016 Lisa Traugott. All rights reserved. No portion of this blog, including any text, photographs, video, and artwork, may be reproduced or copied without written permission.