7 Tips to Survive Your 20th Class Reunion
Ah, milestones.  They really sneak up on you sometimes, don't they?  I just went to my 20th college reunion last weekend.  One of my classmates said she didn't feel old until she went back to the hotel around 10:30 p.m…just as last year's graduating class was getting ready to go out.  Ouch.
Reunions are great because, if nothing else, they force you to reflect on your life.  Am I successful?  And how do I define success?  Is it a dollar sign or job title? A dress size or hairline? A number of children born or length of a relationship maintained?  Did I make the world a better place while I was out living in it?
It's easy to go to your reunion when you're feeling good about your life.  But how about when you feel like a total loser and wonder if it's even worth showing your sorry face?  Do you really need to see the boy who dumped you or the girl who made you cry?
Everyone has gone through a stage (several stages, more likely) of their life when they want to crawl into a hole and hide.  That's where I was before my 20th high school reunion.
My house looked like someone had sneezed toys, laundry and unpaid bills everywhere.  I had to get a loan from my mom to pay for my kid's nursery school.  My doctor told me I was borderline obese.  My husband and I were fighting.  And that's when the invitation for my 20th high school reunion came, because God has a sense of humor.
And as I sobbed over my pathetic life in the car at my daughter's nursery school parking lot, I just asked God to fix me.  I'm sure at some point in your life you've been there too.  The circumstances may have been different or more intense than mine, but you could have been in that car sobbing right along with me.
But here's the thing: my breakdown became my breakthrough.  I refused to continue to allow my life to be a mess.
Granted, I fixed my life in an unconventional way: I entered a bodybuilding bikini contest at age 38 and size 14, but sometimes you have to be willing to try radically different things if you seek a radically different outcome.
With this in mind, here are:
7 Tips to Survive Your 20th Class Reunion
Assess your life.  If you are mostly happy, send in your RSVP and get ready to party like it's 1999…or whatever year you graduated.  If you are not happy with your life, change it.  It will be hard, and a process, but absolutely worth it.  Don't you deserve to live the life you desire?  If your marriage is a train wreck go to counseling.  If you feel out of shape start exercising and eating better.  If your job sucks find a new one; the Great Recession is over.

At the Muhlenberg 5k run

Remember that we are all flawed people.  Show me a person who has a "perfect" life and I'll show you a liar.  There will always be someone richer or better looking or more successful than you, so instead of focusing where you feel you may lack, think about areas of your life you are proud to share.  Be less judgmental and more interested in catching up.
Buy a new outfit that makes you feel great.
Dust off your year book or scan through Facebook to remind you everyone's name in case they don't wear name tags at the event.  You're middle aged now.  Own it.

With my roommate Min

There's a reason why God created wine: your 20th reunion.
Enjoy the company of old friends.  They can vouch for how awesome you were in your 20's.

With my friends from theatre Pete and Adam

Realize that sometimes people can change for the better.  Life has a way of humbling most of us.  That jerk who bullied you sophomore year might actually apologize to you over dinner.
Four years ago, a few months before my 20th high school reunion, I sat in my car sobbing over my life.  I'm not crying now.  Because last weekend I went to my 20th college reunion and was able to say that I am:
Happily married for 12 years with two beautiful children

My family

An award winning author and fitness blogger

At a book signing

An original cast member on the John Cena FOX TV show "American Grit"

American Grit

A winner of bikini competitions in my 40's, and

Texas Shredder

My transformation story was published in this month's Muscle & Fitness Hers magazine

Buy your copy today!
You are the author of your life.  If you don't like how it's going right now, turn the page and write a new chapter!  Keep in mind that a life without any struggles would make a pretty boring read.  Take risks.  Do crazy things.  Go outside your comfort zone.  Give yourself some interesting tales to tell as you break bread with your classmates.  I've heard it said that a great life is twice blessed; once when you live it and again when you remember it.  Make your life story a good one.
Lisa 🙂
P.S. – If you're serious about getting healthy, but need help getting started, try my S.L.I. Method on my website ShesLosingIt.com.  Only YOU can do the work, but I can give you the tools that I've learned over the past four years about nutrition, exercise and overcoming excuses.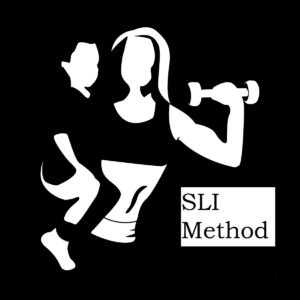 Lisa Traugott is a Mom's Choice Award winning writer, fitness blogger, wife and mom of two….and Original Cast Member of AMERICAN GRIT, starring John Cena, on FOX!!!
ShesLosingIt.com (c) 2012-2016 Lisa Traugott. All rights reserved. No portion of this blog, including any text, photographs, video, and artwork, may be reproduced or copied without written permission.