Try A Fun-Run
One of my clients said that she doesn't want to do bikini competitions or anything like that; she just wants to lose weight and get healthier.  I encouraged her to think about fitness as a way to have fun and see where that led her.
She decided to sign up for short fun-runs (1k – 5k races) each month and she even tried out her first Tough Mudder race.  This week she showed me that she went from size 20 jeans to size 16.  I'm so proud of her!
I'm not the only one.  She has three kids and they are watching her too.  A lot of times we forget how much impact actions have.  It's one thing to talk about a healthy lifestyle and it's another thing to actively go for it.
Most of us don't go from the couch to running a marathon; I know I didn't!  When my dad was diagnosed with cancer I ran a 3k run in Los Angeles (where I was living at the time) for cancer research.  A 3k run is just shy of 2 miles and I had never run that far in my life.  I thought my lungs would collapse.  But the finish was at the Coliseum and, damn! I felt like a gladiator when I was done!
After the race I mailed my father my race bib with his name on it and said, "I'm running for you."  After he passed away I ran marathons to raise money for cancer research in his honor.
By starting small you build confidence.  You realize that your body can do more than you gave it credit for.  A fun-run takes no training beyond "run to the finish line" and requires nothing beyond sneakers.  You almost always get a medal at the end.  As a person who never did sports and was always chosen last in gym class, it felt pretty amazing to be given a medal.
For these reasons I now make sure my kids get involved in fun-runs too.  This past weekend they did the CASA Superhero Run.
It pretty much had every element you could desire in a fun-run:
The kids (and adults) got to dress up in costumes

It's important to flex

The race was short (1k for kids and 5k for adults)
It raised money for a good cause: being court advocates for abused and neglected children.  Read more about CASA here.
A ton of people from the gym I train at, MVP Fitness, including my trainer, Robin Johnson Jr., were there in full superhero costumes to cheer on the kids and support the cause.
Here are some pictures from the event, which also coincided with my husband's birthday.  (If you're my trainer, skip this next sentence.) Birthday cake is calorie free, by the way.  Yay!
Let fitness be fun!  Make it a family affair.
The first step is the hardest, yet once you do it, you can end up on one amazing journey.
Be fit!
Lisa 🙂
P.S. – If you're serious about getting healthy, but need help getting started, try my S.L.I. Method on my website ShesLosingIt.com.  Only YOU can do the work, but I can give you the tools that I've learned over the past four years about nutrition, exercise and overcoming excuses.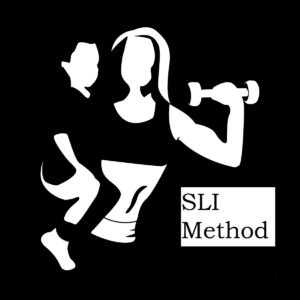 Lisa Traugott is a Mom's Choice Award winning writer, fitness blogger, wife and mom of two….and Original Cast Member of AMERICAN GRIT, starring John Cena, on FOX!!!
ShesLosingIt.com (c) 2012-2016 Lisa Traugott. All rights reserved. No portion of this blog, including any text, photographs, video, and artwork, may be reproduced or copied without written permission.