Easter Wrap Up
Happy day after Easter!  I had a really fun weekend.  It started off dying eggs with my kids.
General question:  Why does my son always want to wear a white T-shirt when food coloring or paint is involved?
More specific question:  Why on earth do I still get my son white T-shirts?  But I digress…
We made 19 eggs and this year I thought I'd be fancy and buy the dye kit with the glue on sugar crystals, 'cause what could possibly go wrong, right?  Five seconds and sticky glue everywhere known to mankind later, I've made the executive decision we are going back to regular old egg dye next year.
Later that night I went over to a friend's house and she made the best Moroccan food ever.  (Not that I eat Moroccan food often enough to actually make a statement like that, but she did pass her gourmet chef test and it tasted amazing.)
When you get a group of women in age range of college student to retired, let me tell you that the conversation gets pretty interesting.  These are women that I volunteer with at March On! Texas to help get progressives elected at the local level (think School Board and City Council Place 5 candidates.)
On the actual day of Easter itself, things went a little goofy.  For one thing my body isn't used to pita bread and couscous, so it looked like I had a carbohydrate baby.  Then I went to blog and discovered some little hacker got into my stuff and was messing with me.  This was just about the time that Bruno our dog got ahold of little Henry's chocolate bunny and started to eat it.
Did you know that dogs aren't supposed to eat chocolate?  My daughter got pretty much everything out of his mouth but we had to do some desperate calls to the vet to figure everything out.
And then I worked on my taxes.
But it ended on a high note because I FINISHED MY TAXES!!!  YAY!!
Every year I tell myself that this will be the year that I actually keep track of all my receipts monthly instead of waiting until the last minute.  I had the same conversation with myself last night (well, this morning) at 1 a.m.  But then I said, nah and decided to go on the treadmill instead, which should tell you something, because I'd rather go on the treadmill than work on taxes.
In other news, I now have left over Easter eggs I'm throwing into my kale salad.  Also, I ate my one chocolate bunny, Peter Rabbit, ears first, 'cause that's how I roll.  The dog never had a chance with me.
Hope you had a great Easter, Passover or pleasant weekend.
Lisa 🙂
Want me to Train You?
Sign up here for customized online personal training ($125/mo.) or the 30 Day Weight Loss Program ($79-one-time cost) and start your own fitness journey today!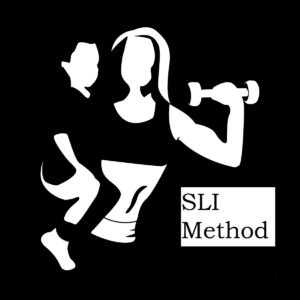 Lisa Traugott is a Mom's Choice Award winning writer, fitness blogger, bikini competition winner, personal trainer, activist, wife and mom of two….and Original Cast Member of AMERICAN GRIT, starring John Cena, on FOX!