&nbsp
Bruno the Bulldog
My dog is a pain in the ass.  He thinks my leg is his girlfriend, my shoes his chew toy and the floor his personal lavatory.
His flatulence is legendary.
On the plus side, he's really cute.  While I hated my own rolls of skin, I love playing with his.
He's a lazy dog.  Walking past the mailbox lays him flat on the floor panting a pond of drool.  Slobber aside, I'm happy he sleeps so much because I've got two part-time jobs, a blog, volunteer work and I homeschool.  The last thing I want to do is play Frisbee with a canine to burn off his energy.
Bruno is my first dog ever.  We got him as a puppy for Christmas.
I had no idea how quickly I could fall for a puppy.  Also, I had no idea how utterly disgusting dogs are capable of being.  I won't tell you what I've seen him put in his mouth and swallow, but it's grosser than gross and, like Kim Kardashian's bare butt, I can't unsee it now.
We took him to dog training lessons at Petco but then went on vacation to Costa Rica, so he was in a kennel for two weeks and we're sort of back to square one.
My son didn't want to get potty trained either, so I guess Bruno really is part of our family.  Personally, I wanted to name him Vinny the Chin but I was outvoted. #Democracy
"But Lisa," you ask, "You write a fitness blog.  What does this have to do with that?"
Absolutely nothing.  I promise I'll write about lettuce or hamstring exercises tomorrow.
Woof.
Lisa 😉
Want to Train With Me? Now Accepting New Clients!
If you are interested in signing up for my online personal training programs, click here to order now: SLI Method.
Local to Austin/Round Rock/Pflugerville and want to train with me in person on Saturdays?  Email me at sheslosingit.net@gmail.com.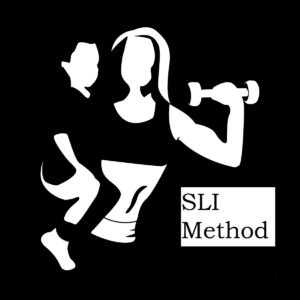 Lisa Traugott is a Mom's Choice Award winning writer, fitness blogger, wife and mom of two….and Original Cast Member of AMERICAN GRIT, starring John Cena, on FOX!!!
ShesLosingIt.com (c) 2012-2017 Lisa Traugott. All rights reserved. No portion of this blog, including any text, photographs, video, and artwork, may be reproduced or copied without written permission.