I Lost the Weight. Now What?
Sometimes your weight can be used as a scapegoat, as in, "My life would be wonderful if I just lost X pounds."  But the people sitting in the hotel room in Portland, Oregon knew first-hand that losing weight didn't equate to immediate happiness.
The bulk of people in this emotionally charged session at FitBloggin '13 aptly named, "Dealing with your Before now that you've reached your After" had lost significant amounts of weight ranging from 40 to almost 200 pounds.
"I lost 124 lbs.  That's a whole person," said Kelly Espita leading the conversation.  By eating healthy and joining a Crossfit class her pounds shed quickly, but the emotional weight remained.
No Longer Invisible
"When I was no longer invisible, I kind of wanted to be invisible again," she said to heads nodding in agreement.
It seems like a paradox – how someone could be over 200 lbs. and feel invisible.  Aren't they the largest ones in the room?  But as person after person explained, when you're heavy it feels like people avoid looking at you in an attempt to be polite.  Men ignore you to try to date your thinner friend.  Once you become fit, suddenly people you've never met before are complimenting you and everyone seems friendly, and you wonder why they weren't friendly when you were heavy.
Susan (Foodfoodbodybody.com) said, "When you've been invisible for so long, you feel like 'Hello, where were you?' When people are nice to you after you have lost the weight, I get pissed off. You get upset on behalf of your 'before', your former self."
A widow mentioned that after her husband died she lost a lot of weight and men began to flirt with her, and it was just jarring.  People shifted in their chairs and looked away.
Emotions in the room were raw and vulnerable.  No one it seemed had any idea how many feelings would be released once they got fit.   Trainers and dieticians could help you reach the goal but once you obtained your ideal weight there was a sense of abandonment.  I lost the weight…now what?
Dani Holmes-Kirk (@irisheyes1982): "So, I didn't really have tough times growing up. I just never liked myself and I was never happy. I was one of those people who thought 'If I just lose the weight, everything's gonna be awesome'. And then I realized that just wasn't the case."
Kelly echoed her statement, "I'm trying to find myself. When the protective layer of fat is gone, that's when the real stuff starts. And it's hard."
The Real Stuff
Certain fears and ideas kept getting mentioned, they included:
While happy to have lost the weight, there was an overwhelming desire to be unnoticed again
Intense fear of gaining all the weight back
Feeling undeserving of friendship
After always being known as the "funny fat girl" now what would my identity be?
Intense fear of social situations – not sure how to handle compliments, flirtations and thinking the person is only being nice because I'm in shape
Sitting in the room and looking around it was hard to imagine that some of these women and men were ever heavy a day in their life; they looked healthy and chiseled even.  But some found it difficult accepting their new identity as fit and continued to perceive themselves as obese.
Brooke (BrookeNotOnADiet.com) "I lost 177 lbs. When I was 327 lbs I felt like I wasn't good enough. And I still feel that right now. I don't feel like I'm worthy of friendship."
Some people felt if they lost weight people wouldn't like them as much.  Another person had to stop hanging around some of her friends because they only wanted to meet in restaurants and bars, and those were situations she wanted to avoid.
Others offered advice about how they handled the changes.  After losing 160 lbs., David (Keepitupdavid.wordpress.com) said, "Then came the attention and the social situations and I just remembered I don't need to put pressure on myself to make a certain impression. I just decided to show up. It's worked really well because there's no sense of failure when there's no sense of expectation."
I Lost the Weight.  Now What?

Now that the weight was gone, as well as the excuse as to why life wasn't perfect, the group suggested the following things to people dealing with these emotions right now:
Accept yourself no matter what the weight on the scale says that day.  If you can make peace with yourself when you are 230 lbs. it will be that much easier when you are 130 lbs.
Consistently choose healthy eating and exercise as a lifestyle.  That is the only way to avoid yo-yo dieting and remove the fear of gaining all the weight back.
Force yourself to get into social situations to regain confidence and make supportive friends.  You are no longer invisible and that's a good thing, because you're someone worth knowing at any weight.
How about you?  If you lost weight, how did it impact your life?  Did you feel similar emotions?

Lisa 😉
Train With Me
If you are interested in signing up for my online personal training programs, click here to order now: SLI Method.
Local to Austin and want to train with me in person?  Email me at sheslosingit.net@gmail.com.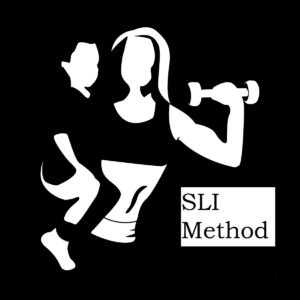 Lisa Traugott is a Mom's Choice Award winning writer, fitness blogger, wife and mom of two….and Original Cast Member of AMERICAN GRIT, starring John Cena, on FOX!!!
ShesLosingIt.com (c) 2012-2017 Lisa Traugott. All rights reserved. No portion of this blog, including any text, photographs, video, and artwork, may be reproduced or copied without written permission.