5 Summer Vacation Exercises
Most times when I go on vacation there is a fitness center in the hotel or a local gym I can pay a day rate for so I can maintain my workout schedule.  Not so in St. Croix.
St. Croix is a US Virgin Island and known for being about as low-key as you can get.  #CaribbeanLife.  With so much natural beauty surrounding the island, the great outdoors became my gym.
5 Exercises You Can Do On A Beach Vacation
Run

.

There are lots of benefits to taking a break from the treadmill and getting back to nature.  Studies have shown that running outside versus a treadmill causes you to exert more energy.  Also, your body has to adjust more to deal with uneven terrain, particularly when you are running along a sandy beach.   Average calories burned for 30 minutes at a 10-minute mile pace = 350 calories

Ocean Swim.

Swimming at Rainbow Beach

According to LiveStrong, "Among several benefits, swimming in seawater can help increase your immune system function, improve circulation, promote overall well-being and hydrate your skin."  You can burn an estimated 410 calories per hour swimming in the sea.

Hike.

Hiking to the lighthouse

There were some interesting studies noted in the New York Times.  People were asked to do two walks, one inside on a treadmill and the other outside.  Virtually everyone reported lower stress levels and increased self-esteem after the outdoor walk.  The theories for this include increased exposure to sunshine (shown to improve mood) and a reduction of blood cortisol levels (related to stress) after walking outside versus inside.

Pool Swim.

The pool at our Mill Harbour, St. Croix

Swimming builds longer, leaner muscles.  If you happen to swim in a heated pool you get the added bonus of the water acting as a massage and helping you improve your flexibility.  Swimming helps with endurance and your core muscles too.  (Source: 9 Good Reasons You Should Get In The Pool).

Snorkeling.

My husband snorkelling at Buck Island

Aside from just witnessing the weird and wonderful underwater world filled with exotic fish, there are side benefits to snorkeling.   It's a good choice if you have joint problems because it's easier on your knees than hiking or running.  It helps increase your maximal oxygen intake and promotes cardiovascular health and burns about 300 calories per hour.  (Source: 10 Benefits of Snorkeling).
As a bodybuilder, I live at the gym.  But taking a week to try different exercises was really good both psychologically and physically.  It provided muscle confusion, a chance for muscle recovery, and new experiences (not much snorkeling going on where I live in Texas).
Whether you are on vacation or enjoying summer in your neck of the woods, get outdoors and make nature your playground.
Lisa 🙂
Train With Me
If you are interested in signing up for my online personal training programs, click here to order now: SLI Method.
Local to Austin and want to train with me?  Email me at sheslosingit.net@gmail.com.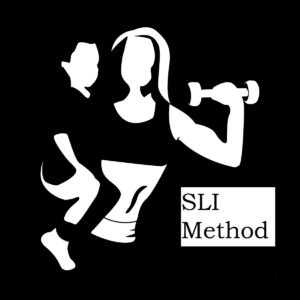 Lisa Traugott is a Mom's Choice Award winning writer, fitness blogger, wife and mom of two….and Original Cast Member of AMERICAN GRIT, starring John Cena, on FOX!!!
ShesLosingIt.com (c) 2012-2017 Lisa Traugott. All rights reserved. No portion of this blog, including any text, photographs, video, and artwork, may be reproduced or copied without written permission.