Kale and Apple Salad with Tahini Dressing
Looking for new salad ideas?  This one is easy to make, full of fiber and (I daresay) tastes really good due to the mix of flavors and textures.
Kale and Apple Salad with Tahini Dressing
Ingredients:
Salad Dressing Ingredients:
1 jar sesame seeds
1/4 cup olive oil
Salad Directions:
Wash kale and put into salad bowl.  Wash and cut up 1 medium apple and mix with the kale.
Tahini Dressing Directions:
Toast 1 container sesame seeds over medium heat, stirring occasionally, until they start to turn brown. 
Put in food processor and add 1/4 cup olive oil.  Blend.  For thicker dressing reduce amount of olive oil and for thinner dressing add more.
I only use 1 TBSP of dressing on my salad because even though seeds and olive oil are healthy fats, they are still fats and calorie dense.  The rest of the dressing can put stored in the fridge in Tupperware.  I usually finish the dressing in about a week.
Kale can be bitter but the sweetness of the apple counters that and the tahini adds a nutty flavor to it.
Enjoy!
Lisa 🙂
If you're serious about getting healthy, but need help getting started, try my S.L.I. Method on my website ShesLosingIt.com.  Only YOU can do the work, but I can give you the tools that I've learned over the past five years about nutrition, exercise and overcoming excuses.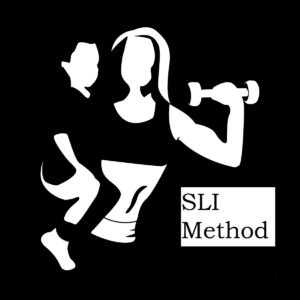 Lisa Traugott is a Mom's Choice Award winning writer, fitness blogger, wife and mom of two….and Original Cast Member of AMERICAN GRIT, starring John Cena, on FOX!!!
ShesLosingIt.com (c) 2012-2017 Lisa Traugott. All rights reserved. No portion of this blog, including any text, photographs, video, and artwork, may be reproduced or copied without written permission.