Back to School? Back to YOU!
For many mothers it's that most wonderful time of the year: when the kids go back to school!  Trips to crowded amusement parks where the healthiest option seems to be corn dogs and coordinating summer camp craziness subsides to predicable schedules, comforting routines and a few hours break from hearing, "I'm bored!"
In short, back to school = back to YOU.
Unless you're homeschooling.  Then you should check out my new blog MinnieMonsters.com.  But most of us, including me up until this very day, send our kids into school and discover a big lump of time available in our days.
Don't let that time slip away!  Life will suck it from you if you don't claim it immediately!  This is your time to dedicate at least one hour a day to your fitness goals.  One little, measly hour out of 24.  In case you're feeling guilty about the time commitment, that's literally 4% of your day.  You spend 96% of your day fulfilling other peoples' needs (mate, kids, boss, family, friends, charity, etc.) so you can spend 4% of your own day on yourself.
It can be done.  Give yourself permission to take care of yourself.  While you're packing up lunches for the kids, why not make yourself a healthy lunch too?
Think of it this way: food is fuel.  Would you put garbage into a Ferrari?  Probably not; you'd use the highest quality gasoline available to keep the engine clean and the car from breaking down.  But when we eat those foods of summer, like fast food on trips, hot dogs, barbeque with extra sauce and tons of ice cream (or whatever junk food may be served at the picnic) we are fueling the powerful engine that is our body with too much sugar, salt and fat and not enough nutrients.
The kids are back to school.  Now is the time to recommit to yourself to eat better, exercise consistently and regain your energy in the process.  If you need help putting it all together, try out my S.L.I. Method, which includes a meal plan, 24 complete workouts (no gym required), motivational videoes and access to a close Facebook group with me and some of my clients who encourage each other to stick to fitness goals.
This program is basically everything I paid thousands of dollars to learn to transform myself from borderline obese to a bikini winner (I'm a 42-year-old mom of two, by the way) distilled down into a simple program that will teach you all my secrets.  Heck, I even give you a grocery shopping list!  Just sign up on my website if you are serious about getting in shape.
I'm not going to sugarcoat this: the program is tough.  But so are you.
Think about the way you will feel a year from now after you switch to a healthy lifestyle.  Picture what you will wear, your energy level and your confidence.  Now picture how you will feel five years from now, when you've pushed past all your excuses and mental blocks to stay in shape.
Now think how you will feel a year from now if you've done nothing.  How will you feel if another school year passes and you are exactly the same health level as you are today.  Now think how you will feel five years from now…
Whether you choose my plan or follow your own path, please do get started.  You will never be younger than you are today so don't use "I'm too old" as an excuse.
You're worth the effort.  Decide that this is your time to get healthy.  Your kids are watching.
Be healthy.
Lisa 🙂
P.S. – If you're serious about getting healthy, but need help getting started, try my S.L.I. Method on my website ShesLosingIt.com.  Only YOU can do the work, but I can give you the tools that I've learned over the past four years about nutrition, exercise and overcoming excuses.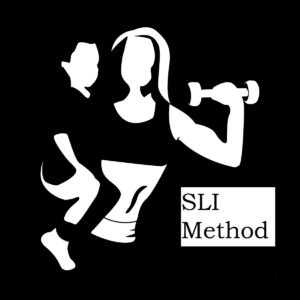 Lisa Traugott is a Mom's Choice Award winning writer, fitness blogger, wife and mom of two….and Original Cast Member of AMERICAN GRIT, starring John Cena, on FOX!!!
ShesLosingIt.com (c) 2012-2016 Lisa Traugott. All rights reserved. No portion of this blog, including any text, photographs, video, and artwork, may be reproduced or copied without written permission.