&nbsp
Tips to End Food Boredom + 3 Recipes
I'M SO BORED!!!!!
"This mean plan is boring.  I'm tired of eating chicken (or fish, or steak) and vegetables," said EVERYONE who ever transitioned from the Standard American Diet (SAD) to eating clean as a lifestyle.
Healthy eating honestly tastes fantastic when done well.  Seriously, how many times have you heated up a frozen dinner in the microwave and thought, "EXCITING!"  Me neither.
But if I'm eating grilled bison burger with a side of fresh spinach and almond salad, there's a taste bud party in my mouth.
People fall into ruts, and that includes the way that you prepare dinner.  Spice things up with herbs!  Add some mustard!  Experiment with apple cider vinegar on your salad!  Whoa! 
Sometimes you just have to think outside the box.  Let's say you were going to eat one ounce of cheese with your meal.  You could cube it, grate it, melt it or eat it whole.  It's the same amount of cheese but since the texture is different it seems more interesting.
Likewise the way you cook your food can impact the taste.  Chicken doesn't have to be boring. 
Here are some different ways you can prepare it:
Bake

– helps lock in juices to make it moist
Grill – for that smoky taste
Dry-fry in a skillet with some butter flavor spray
Boil – in a pot of water with a little salt
Microwave – when you're in a rush
Where there's a will there's a way and healthy food can be as adventurous as you choose to make it.
Looking for some clean recipes?  Here are a few that I like:
Vegan Curry  (I swear it tastes really good)
Maple Roasted Chicken Thighs – 290 calories
Lisa 🙂
P.S. – If you're serious about getting healthy, but need help getting started, try my S.L.I. Method for only 79!  It gives you the tools you need to live a healthy lifestyle.  Go to my main website to order now.
If you want something more customized, send me an email at sheslosingit.net@gmail.com and I will be your online trainer for $125/mo.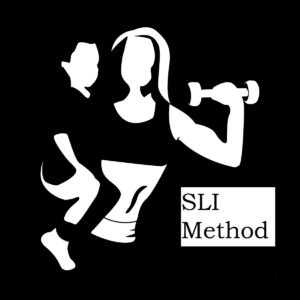 Lisa Traugott is a Mom's Choice Award winning writer, fitness blogger, wife and mom of two….and Original Cast Member of AMERICAN GRIT, starring John Cena, on FOX!!!
ShesLosingIt.com (c) 2012-2016 Lisa Traugott. All rights reserved. No portion of this blog, including any text, photographs, video, and artwork, may be reproduced or copied without written permission.