&nbsp
Why Moms Gain Weight Over the Summer
While doing cardio yesterday, my friend and I discussed our summer weight gains but agreed it would get better next week.  Why?
Because next week children all over the good state of Texas go back to school.
"The kids going back to school is like New Year's for moms.  I'm making all sorts of resolutions like to workout more and eat better," she said.
For those of you without kids, let me explain why it's so common for moms to fall off the fitness bandwagon, without even realizing it.
Food.  Picture this:  you make a beautifully nutritious meal with chicken, brown rice and green beans.  One (or more) of your offspring says something supportive of your cooking efforts like, "Mommy this is disgusting.  Do I have to eat this?"
During the school year, you only have to hear this commentary one meal per day.  But in the summertime, you hear this morning, noon and night, and after two weeks of that you are inclined to say, "Fine, have hot dogs for lunch."
But then they don't finish the hot dogs.  You know, hot dogs look pretty good…and people are starving in Africa…so you eat their left overs.  Before long you've added two pounds eating crap you didn't even want in the first place.
If you are at an amusement park, are you really going to throw away 3/4 of a $7 pretzel?  Travelling somewhere?  Can you say, "McDonald's Happy Meals?"  Oh dear, there goes the diet!
Exercise.  You have the best intentions to go to the gym and then take the kids swimming after your workout.  But your son can't find his shoes and while you're distracted with that, your daughter starts watching a TV show and doesn't want to leave until it's over.  There's only 4 minutes left of the show so you say ok, but then your husband calls and wants you to email the bank, but it takes ten minutes to get the old computer to connect to the internet.  Then everyone has to go to the bathroom.  By the time you get to the gym, you only have 20 minutes before the kids club is closed.  So you do what you can, but it isn't really satisfying.
If you don't have a gym membership with a kids club, good luck doing that exercise video at home if the kids are awake.  They will want to do it with you, but get bored after the first exercise and will want you to watch them do ninja warrior moves jumping off the couch.   Or they will take your weights and run.
Routines.    I don't know about you, but the sleep schedule in my house flies out the window on the last day of school.  The kids go to bed later (but miraculously still wake up early) and there isn't much time for myself.
Also, there's no routine.  None.  Zip.  Zero.  Nada.
The kids play from room to room, and we go on day trips whenever possible without much planning.  While spontaneity is fun, it is also a little chaotic.
The main trap most moms I know fall into is that we almost always put our kids needs before our own.  When we do take time for ourselves, we feel guilty.  That's why the new school year is God's gift to mothers.
There is a forced schedule which is comforting to parents children.  There is breathing room to plan ahead, cook ahead, and take some time to get a workout in.   So for all you parents out there – Happy School Year!
But then I remembered something.
I homeschool.
Lisa 
Want to Train With Me? Now Accepting New Clients!
If you are interested in signing up for my online personal training programs, click here to order now: SLI Method.
Local to Austin/Round Rock/Pflugerville and want to train with me in person on Saturdays?  Email me at sheslosingit.net@gmail.com.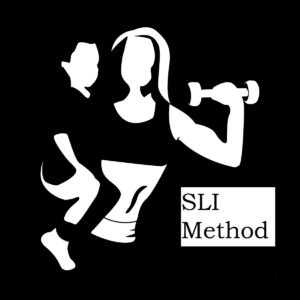 Lisa Traugott is a Mom's Choice Award winning writer, fitness blogger, wife and mom of two….and Original Cast Member of AMERICAN GRIT, starring John Cena, on FOX!!!
ShesLosingIt.com (c) 2012-2017 Lisa Traugott. All rights reserved. No portion of this blog, including any text, photographs, video, and artwork, may be reproduced or copied without written permission.