Sweet Potato Pancakes Recipe
Pancakes are my favorite thing for breakfast.  You know how everyone has one go-to recipe that they love?  Well, this is mine, for sweet potato pancakes. It's one of those #eatclean foods that doesn't taste healthy; it just tastes good.
The big difference between this recipe and typical pancakes is that it's made with oats instead of flour.   To keep it healthier I use egg whites instead of whole eggs and Stevia instead of sugar.
Sweet Potato Pancakes
3 oz. sweet potato, cut into cubes
4 egg whites
1/4 cup old fashioned oats
2 TBSP Stevia
Dash cinnamon
Cut 3 oz. sweet potato into cubes and heat in microwave for 30 seconds to soften
Put sweet potato, egg whites, oats, Stevia and cinnamon into a food processor or blender and mix until it is the consistency of pancake batter
Prepare pan with butter-flavor spray and cook batter like you would normal pancakes, flipping when bubbles begin to appear.
Add 1/2 fresh berries and 2 TBSP sugar-free syrup to finish it off.
Enjoy!
Lisa 🙂
If you're serious about getting healthy, but need help getting started, try my S.L.I. Method on my website ShesLosingIt.com.  Only YOU can do the work, but I can give you the tools that I've learned over the past five years about nutrition, exercise and overcoming excuses.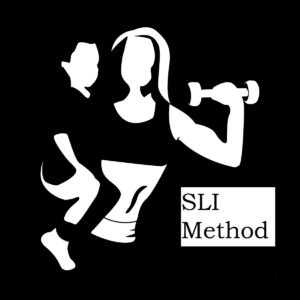 Lisa Traugott is a Mom's Choice Award winning writer, fitness blogger, wife and mom of two….and Original Cast Member of AMERICAN GRIT, starring John Cena, on FOX!!!
ShesLosingIt.com (c) 2012-2017 Lisa Traugott. All rights reserved. No portion of this blog, including any text, photographs, video, and artwork, may be reproduced or copied without written permission.