How to Look Better in Pictures
Bodybuilding is a sport like no other because it combines hardcore badass weight lifting with the pageantry of a modelling competition, complete with sparkly costumes, make-up and lots of photos.
Often I write about competition prep; the food and exercises I do in the weeks leading up to the competition.  Today, I'm writing about the fun stuff that happens after you put in all that hard work on your physique:  The photo session.
Earlier this spring I was lucky enough to be interviewed on Bikini.com in NYC and for Muscle & Fitness Hers (I'll be in the August 24th issue!)  Before heading to New York, I visited with one of my oldest, closest friends, Deirdre Ryan, who is a professional photographer.  She did an impromptu photoshoot at my brother's house and I had so much fun!  I felt like a movie star.  It felt like that first photo session I did after losing 50 lbs.
If you've never done a photoshoot before (other than class pictures in grade school) it can be a little confusing about what to wear, how to present yourself and which pictures to post on social media.  I thought it would be interesting to ask Deirdre some tips about how to look better in pictures.  Here are her answers.  Enjoy!
Tell me a little bit about yourself.
I'm a mother to a beautiful, smart, funny, almost 10 year old little girl and married almost 20 years to my best guy friend. I've been a storyteller most of my life. You could say that I've been surrounded by photography all of my life. My grandparents, my dad, and my uncles, all had SLR cameras or at the very least, point and shoot cameras. In junior high and high school, I was a pest with my camera, but that lead me to my B.F.A. in Photography from Montserrat College of Art in Beverly, MA. I originally majored in Graphic Design until I joined The Dark Side. "The first time I saw my image developing in the darkroom in the tray, it was magical for me and I was hooked forever. Every click of the shutter still gives me a rush a freedom and creativity like day one, this is one of the many reasons I truly love what I do."
What's it like to be a professional photographer?
Throughout financial and emotional struggles, I've managed to somehow stay true to myself. It has not been easy, and yes…I've wanted to give up. Working in digital and traditional professional photo labs, I've done the temp jobs in offices, and I hated them. I hung up photos that I took to remind myself of who I was, trying to get into a better position to assist photographers that came into our labs.
An opportunity arrived at Trashy Lingerie and I loved it. I was a re-toucher and lingerie photographer. I worked with the models to see if they would take directions and work in front of the camera.
 What makes a good picture?
To me, a good picture, a great picture, creates an emotion…whether it's one of hate, sadness, happiness, sorrow, grief, whatever. You can do this in a portrait, photojournalism does this every day. We use our cell phones to take everyday snapshots of our kids and families and friends, we just love those, and we think those are good pictures too. Why? Because they evoke an emotion, they were taken in that moment with our family, our children and we treasure them forever.
 What are some tips to look better in photos?
Get plenty of sleep
Drink lots of water – it keeps your skin glowing
Be sure to eat enough food to stay awake and energized
If you are having an outdoor photoshoot and it's hot, take breaks. That way you won't look hot and sweaty and have make-up running down your face.
Your brand is important, and it must be consistent everywhere! Let your photos represent you on a good day.
I encourage my clients to have a professional hair and makeup artists on set and, if possible, work with a stylist to decide on their wardrobe.
Chose a wardrobe that brings out your best features, and colors that make your eyes pop.
Reach into yourself and relax. If you trust your photographer and the team of artists (makeup, hair, marketing, designers), then let go during the actual shoot and be free and have fun! Have some music playing during the shoot too.
Favorite quote?
"Photography is a way of feeling, of touching, of loving. What you have caught on film is captured forever… It remembers little things, long after you have forgotten everything." — Aaron Siskind (my teacher, Gabriel Keller, was Aaron's assistant for many years)
Final thoughts?
Print your photos! Even as 4×6's, use whatever lab of your choice, just do it and put them in a simple photo album. Who wants to be glued to a mobile device or a computer screen all the time? Unplug, share your memories with the family and friends, and enjoy your images. Back up your digital photos to a cloud based service like Google Drive.
To book a photography session:
http://www.deirdreryanphotography.com
You can follow her at:
Lisa 🙂
P.S. – If you're serious about getting healthy, but need help getting started, try my S.L.I. Method on my website ShesLosingIt.com.  Only YOU can do the work, but I can give you the tools that I've learned over the past four years about nutrition, exercise and overcoming excuses.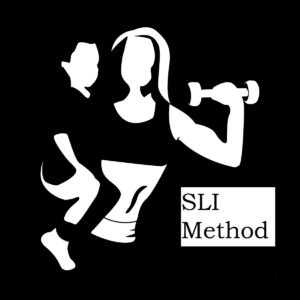 Lisa Traugott is a Mom's Choice Award winning writer, fitness blogger, wife and mom of two….and Original Cast Member of AMERICAN GRIT, starring John Cena, on FOX!!!
ShesLosingIt.com (c) 2012-2016 Lisa Traugott. All rights reserved. No portion of this blog, including any text, photographs, video, and artwork, may be reproduced or copied without written permission.